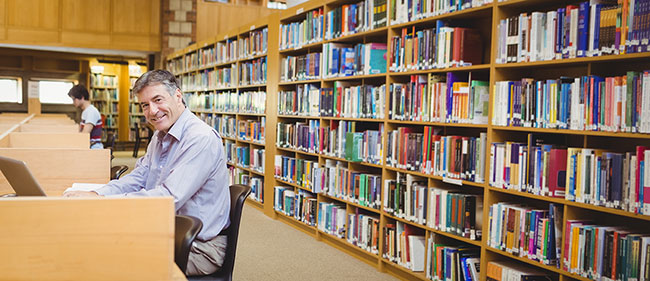 Resource planning with a facility scheduling software in higher education is not just about the classrooms, chairs or computers. First and foremost, an institutional software for class assignment must focus on two crucial assets: students and teachers.
However, higher education faculties tend to be some of the most undervalued professionals in any industry. In a higher education institution, different environments collide. How do we nurture academics?
A university does not create the best academic team overnight – it builds it over time. Some of the most critical factors to motivating teachers don't come from academics, but human management.
Higher education faculty and researchers come from different backgrounds. Universities and technical institutes have, on one hand, full-time faculty and researchers; on the other hand, they hire part – time academics who teach in various institutions at the same time; finally there are practitioners who work in the field for most of the week.
Teachers with vast experience in pedagogical tools and academic management meet professional who know their field, but not how to teach it.
How to make the most of them?
1. Allocate their courses with due prior notice.
For a scheduler, several factors influence class allocation: number of students enrolled, number of courses per semester, room allocation, etc. However, there is nothing more frustrating for a teacher than:
– Extensively preparing a syllabus on holidays, to find out at the beginning of the semester that there are not enough students to fill the roster and the class won't be offered.
– Juggling their timetable, to prevent conflicts with other professional and academic commitments.
2. Match academic planning with student and teacher profiles.
No timeslot is similar to one another. Night school students – who must work and study – face different criteria to assign their timings, assignments, rooms, equipment and teachers than daytime schooling, where students can spend pretty much the entire day at the campus.
3. Articulate your mission.
In a piece of paper, you can write whatever you want. A statement of purpose is mute if it is inconsistent with a proper implementation. Many higher education institutions work hard to make sure that teachers assimilate and act accordingly to their academic project. However, in other institutions, many other statements of purpose lie hanging on the wall and teachers ignore how they works in reality.
4. Provide permanent training.
Some brilliant professionals pale in front of a classroom; at the same time, academic eminences lack in-depth knowledge of a practitioner's discipline. Training and qualifying teachers in academic planning, teaching methods, learning outcomes and management – no matter if they have tenure or they work by the hour – is not just a luxury or a sacrifice that a teacher must invest in: it is a necessity.
5. Appropriately allocate resources.
In practice, any teacher will demand:
– An adequate classroom.
– The right equipment.
– A reasonable number of students.
– A suitable time of day.
Room assignments always have conflicts: physical and time availability will never satisfy everyone. However, no lab can work without safety equipment and any active method based class is ineffective with over 30 people in the room.
There is nothing more embarrassing for an engineer, than planning an introductory course to a statistical software, that is not available in the computer room.
On the other hand, it would be exhausting for any professor – and any college pocket – to run the same conference twice, for two consecutive hours, to small groups that could've easily fit on the same event.
6. Promote feedback and peer-based academic coordination.
There is a fine line between teacher freedom – with the autonomy of any academic body to approach their discipline the way they consider most convenient – with aligning teaching standards. What happens where the assignment requirements and evaluation standards of the same class by different teachers collide with one another?
Schools must provide quality assessment and align their approval standards and academic workload, with faculty coordinating specification tables, standard taxonomies and grading ratios.
7. Provide (and value) their space and time.
It happens in primary, middle and high schools: many teachers are forced to plan and correct assignments at home, instead of having a permanent place at their institution, which could provide them with common timing and spacing for teams to reflect, share, receive students, learn from peers and interact with the rest of academic staff.
8. Manage faculty conflicts.
Sounds like a cliché, but it happens in programs where students take classes from different academic departments or faculties. A teacher or a TA may plan with no prior notice a field trip, a tutorial or indicate a compulsory assistance to a seminar. With this they – unknowingly – overstep other teacher's calendar and planning.
9. Help them manage their management workload.
Assist them to deal with this burden with an integrated class registration software. It is highly unpleasant to update several different versions of the same class record, for different purpose.  In some cases, a teacher may have a personal record of grades, assistance, and activities, and must copy them into:
– An e-learning portal where they upload teaching material, resources and evaluations.
– The official online academic record.
– A printed class registration.
At the end of the day, teachers spend a considerable time in class to update their records or clear administrative doubts with students, instead of actually teaching.
10. Profile their students.
At the beginning of any semester, teachers face two opposing criticisms:
– "We saw that already."
– "We have absolutely no idea of what you are talking about."
They wonder: "Did I explain myself well?" "Did they understand or must I return and review this content?"
Before even beginning any term, every teacher should know very well whom they are receiving in the classroom: what majors are students taking, what are they interested in, what subjects have they taken before, what skills have they developed, what their strengths and weaknesses are, etc.
With a contextual profile of each student, classes are highly more productive: they are student-centered and focused on what they already know and what pumps their blood – and is adapted to the best approaches to assimilate content for a particular group. Better yet, it fits with how the students shall apply these skills or knowledge in their work experience.
How does your higher education institution handle teacher workload?